Peninsula Plastics Recycling, a division of the Merlin Group of Companies, is a full service plastics recycler and processor that specializes in baling, sorting, grinding, washing, pelletizing and solid stating of recycled PET from the California CRV system. With access to multiple streams of feedstock, Peninsula can offer customers ongoing sustainable production of material.  Its 180,000 square foot facility located in Turlock, CA produces an annual output of 60 million pounds of recycled PET flake and pellet that are FDA approved.
We have a highly qualified and experienced team who are knowledgeable in PET and other plastics packaging and are dedicated to help customers achieve their business needs.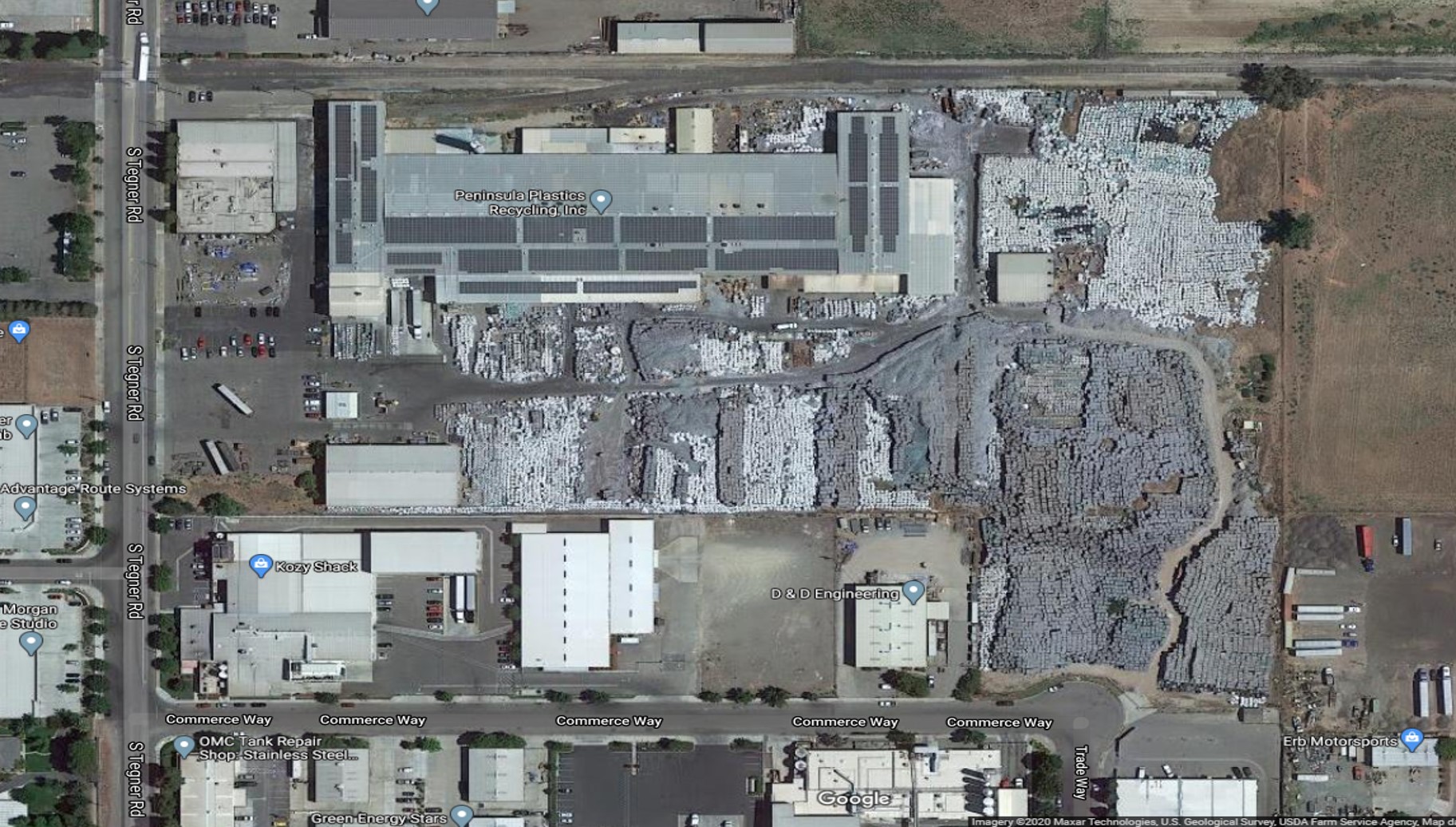 State-of-the-Art Technology
Peninsula Plastics uses specialty equipment and proprietary technology to sort, wash, grind and pellitize California redemption material and post-industrial recyclables.
State-of-the-art sortation equipment has the ability to sort feedstock efficiently by material and color to provide the highest value to the customer.
Our patented whole bottle pre-wash system and Solid-State Polycondensation (SSP) enable us to produce FDA approved, food grade PET flake and pellet.
We continually explore new ways to advance our process capabilities, enhance our quality, and develop new market applications in order to ensure our customers' position as a leader in their market.